The pet industry is one of the most popular businesses in America. In 2019, the American pet industry reached an all time high with over $95 billion spent furry companies.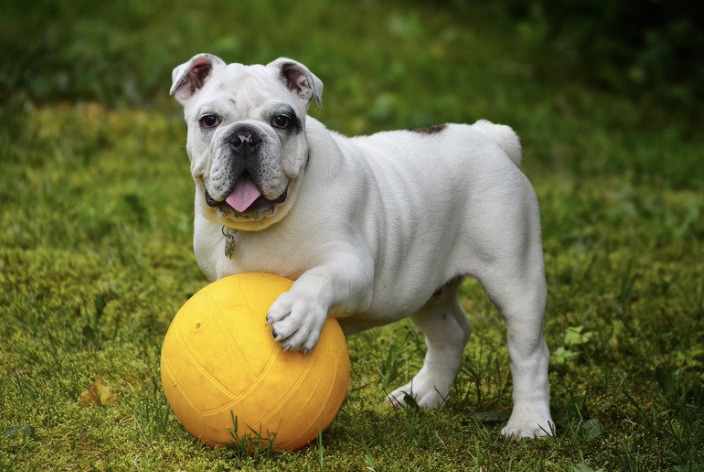 These top dog affiliate programs have organic dog treats to dog training gear. Get the full break down of the top dog affiliate programs and what you can earn.
See how much you can earn and learn some great marketing ideas.
If you want to choose a profitable online business, here are 12 popular dog affiliate programs you want to checkout!
Popular Dog Affiliate Programs
The most popular dog affiliate programs for 2021 are described below,
starting with the highest commission offer.
First is the Brain Training for Dogs Affiliate Program. This program has a course offered by a certified dog trainer.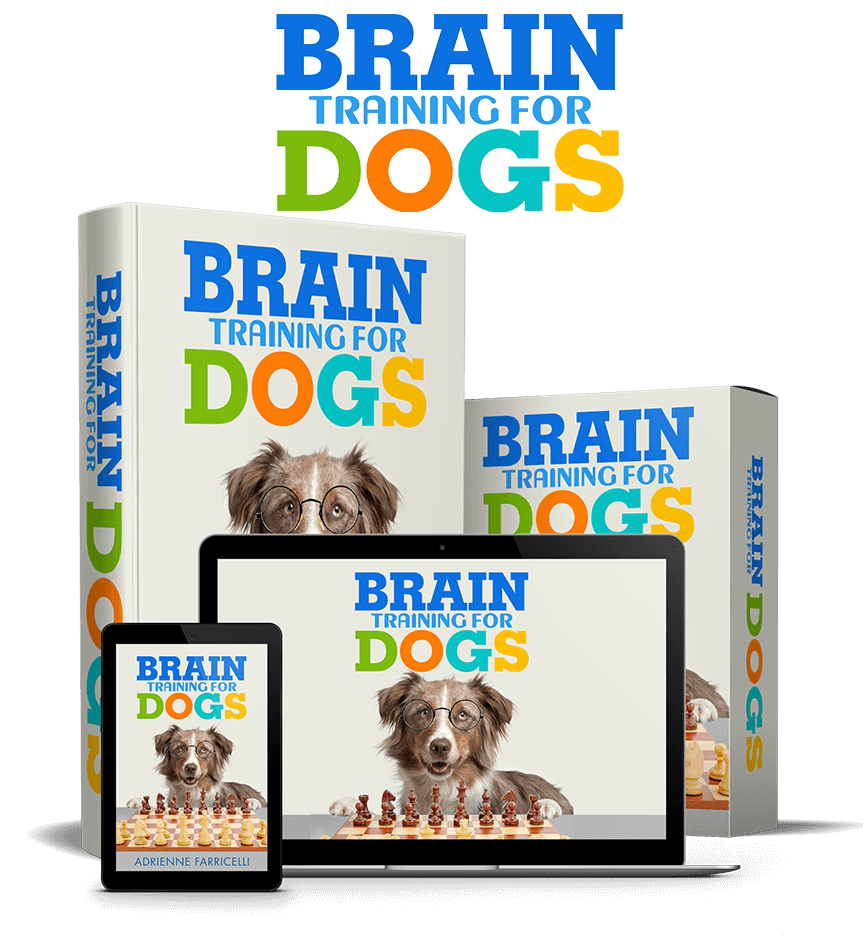 When promoting this course people have the ability to teach their dog new tricks, correct undesirable behavior and strengthen their bond with their best friend.
There are lots of designed activities and
over 100 helpful articles to help teach new dog tricks.
Also, this program offers a 75% on every sale,
this is the highest possible rate for programs found on Clickbank.
When selling this program you have the potential to earn over $35 just for one sale.
And the program has a 60 day cookie, so you have two months to get credit for a sale
once someone clicks on your affiliate link.
This dog affiliate program is focused on the education market and this is great sub niche idea for dog affiliates, because it is not over saturated with affiliates.
The best part with the brain training for dogs is the potential commission possibilities.
You can possibly make $1,000 every month from just few customers.
Sign up here, Dog Training Affiliate Program
Why join this dog affiliate program?
Commission is 75%
Cookie duration is 60 days
Second program is Ollie Affiliate Program, one of the best for 2021.

This company offers customized meal plans for your dogs, so your pet gets exactly what they want and need.
Each meal is designed by a real veterinarian, made with nutrient packed ingredients, and delivered straight to your door.
Every time someone buys off your link, you can earn $60 and
the cookie duration is 30 days.
Plus 1% of the revenue gets donated to shelters and rescue organizations to help dogs in need.
Sign up here, Ollie Affiliates.
Third program is PetCube. This program has a camera to monitor your dogs
no matter where you are during the day.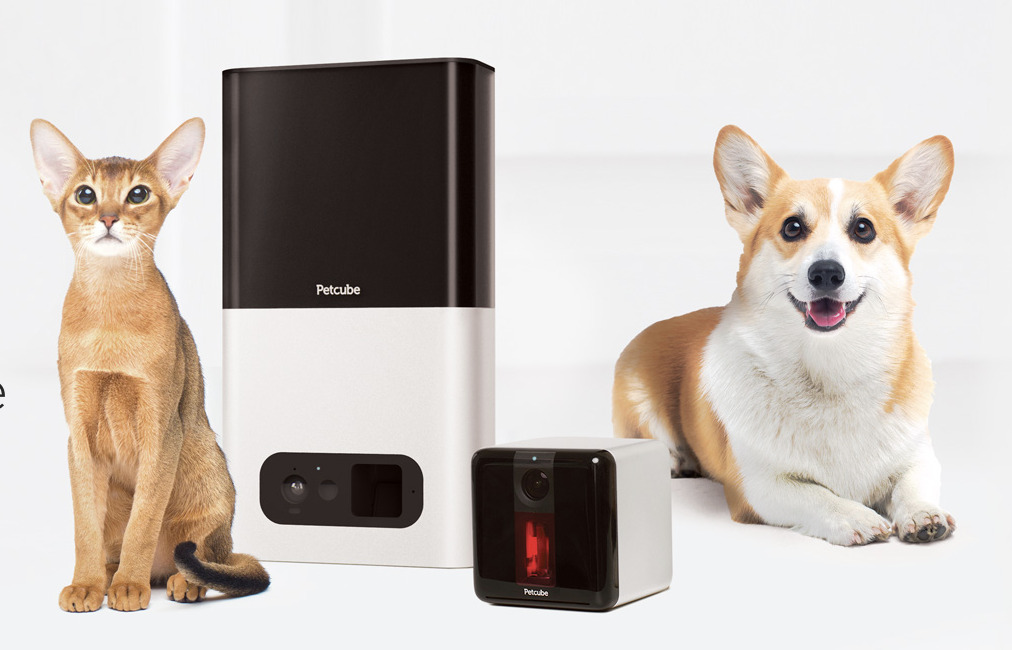 The feature being used with the camera is called Play 2, which has a camera and
voice control. It is also designed for cats.
To promote this interactive pet camera join here, PetCube.
The potential commission is 10% and the program has a 60 day cookie.
If your commissions perform well, you get 15% commission boost.
The retail price for this program starts $249, so affiliates can expect to earn a possible $37 for some sales.
The fourth is Frontpet affiliate program. This program has commissions from about 5-15% and the cookie is 15 days.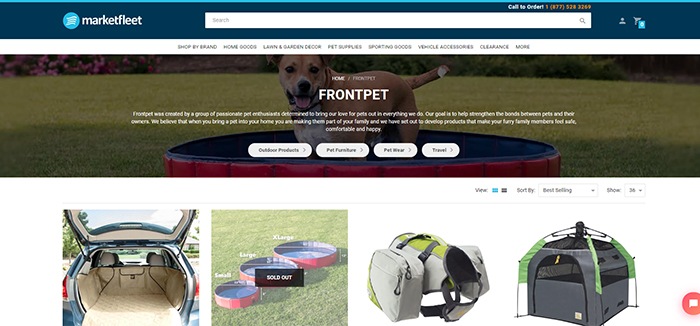 The company offers free shipping orders, product data feeds, banner ads, text links,
as well as the ability to know what their live inventory has to sell.
Frontpet uses ShareASale to manage their affiliate program.
The average order price is more than $150 and has a possible commission of 15 percent.
The company aims to have pet owners to have quality supplies at an affordable price.
They have products for dogs, cats, birds, and even fish. They do their pets to take care of all your pet needs.
Click here to sign up, FrontPet.
The fifth is King Kanine Affiliate Program. This program has a 15% commission and 30 day cookie duration.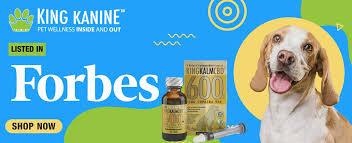 They have products for dogs, cats, and horses. Also, they have CBD products.
They are well know for their shampoos, sprays, and even CBD infused treats for pups.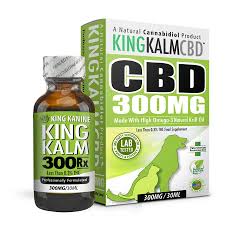 Their products help to resolve massive shedding issues if you have a Great Dane.
They have great self cleaning multipurpose tools that has sold in over 26 countries.
The average sale is $77 to earn affiliates $11.50 on most of their products.
The commissions are paid bi monthly on the 1st and 15th of each month. They have great affiliate tools for your website, Facebook or instagram accounts.
The 6th most popular dog affiliate program is Animal Den.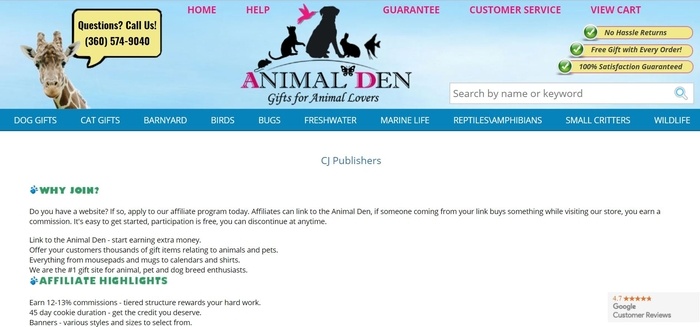 They have a commission that runs from 12% to 13% commission.
And the cookie duration is 45 days.
The products are covered by 60 day 100% satisfaction guarantee. They have mouse pads, mugs, jewelry, and shirts.
Gross sales are up to 12% so possible $1000 per month.
Animal Den uses commission Junction to manage their affiliate program.
They have banners, tracking tools, and great affiliate support.
When promoting Animal Den you can create your own animal den store with their instant page creator. This program has great website potential.
The 7th most popular is Fitbark affiliate program. Their products are used by dog parents and veterinarians in more than 100 countries.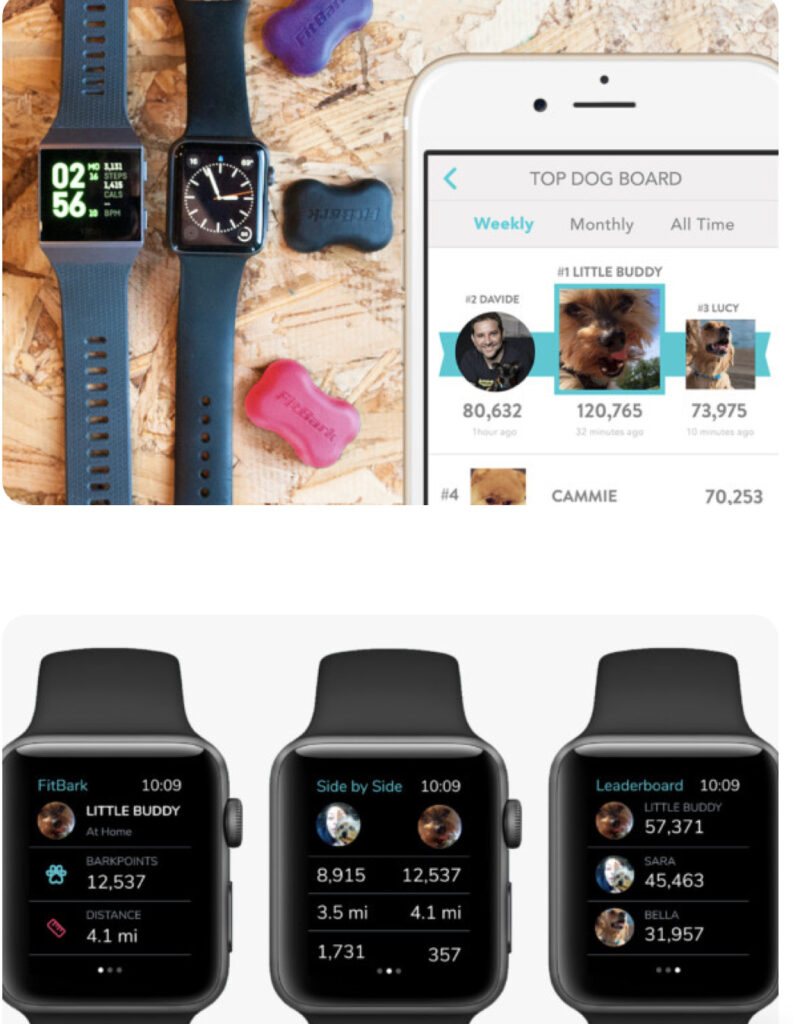 They have published worlds first live, interactive, public dog health and
wellness database.
The mission is to get dogs and humans healthy together.
Using their products you can track your pet's everyday activity, sleep patterns, and
behavior-insight to help you make informed decisions to help
your pet in the best possible way.
The affiliate program is great for bloggers, dog walkers, trainers,
dog day cares, veterinarians and more.
The commission starts at 12% and higher for affiliates with more experience. Average sale is $100 with average commission of $12. And the cookie life is 60 days.
And best part you can earn commissions by purchasing products yourself.
The company uses ShareASale to manage their program.
For more information click here, Fitbark.
Now the 8th most popular dog affiliate program is popular in New Jersey.
This one is called Cherrybrook. Their commissions are 12% and
have a 45 day cookie duration for their affiliate links.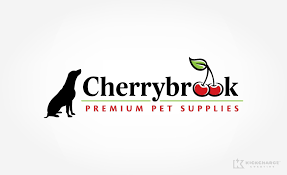 Cherrybrook has been in business over 46 years and
has 4 retail stores located in New Jersey.
They have high quality products that are natural and very healthy for dogs and cats.
This company also uses ShareASale affiliate network and AvantLink to help manage the program. To sign up click here, Cherrybrook.
The 9th program is called Chewy affiliate program.
Chewy sells a wide variety of goods, foods, treats, beds, toys, supplements,
even pet medications.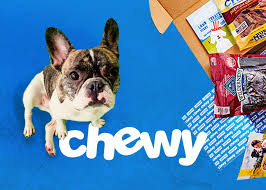 Chewy has products for birds, reptiles, fish, horses, much more.
Lots of potential for commissions for many pet owners.
This program has a flat rate of $15 for every new customer you bring in and
a $15 day cookie.
Chewy has great one and one support from their affiliate team. To join click here, Chewy.
Now number 10 is TruDog Affiliate Program.
TruDog has great wholesome nutrition and delicious dog treats.
Great food products and supplements. They even have dental care products
and meal plan subscriptions.
This company offers 10% on all sales. Plus they have VIP rates and
bonuses if you're one of their top performers.
Another benefit is the two tier sign up bonus program with an option
to earn flat rate $2 or percentage commission.
The biggest advantage is the cookie length, which is for 90 days so you have
plenty of time to earn more.
To join click here TruDog and if any questions ask the affiliate manager.
The next popular dog affiliate program, number 11 is Furbo Dog Camera.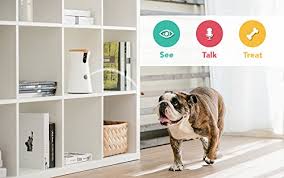 This program here offers 10% commissions and 30 day cookie duration.
The camera allows dog parents to check on their pets using their smartphones.
Giving pet owners a peace of mind that their pets are safe and ok while away.
Furbo has Alexa-which enables users to schedule treat tossing via voice commands.
The average sale is $187, with an average commission of $19.
They are also another company that uses ShareASale to manage their program.
To sign up click here, Furbo Dog Camera.
Now the last most popular dog affiliate program is Petco. This program has commissions of only 4% and a cookie duration of 7 days.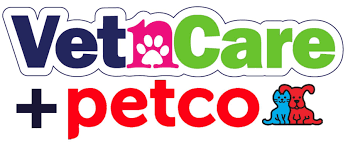 I honestly would only use two or 3 links from this company because
the reward isn't much.
However, Petco is very popular and can offer easy sales. The company is well known and has great quality products.
They also have food for many pets and dog training services.
For more information click here, Petco.
Affiliate Website Ideas
After reading about all these great programs now you want to narrow down
your niche ideas with dog affiliate marketing.
One idea if you want to focus on different kinds of pets is natural pet foods.
TruDog makes high quality natural pet food and there is a potential
to earn 10% commissions on every sale.
Another idea is pet activity trackers to keep dogs in shape.
FitBark makes great activity trackers to help parents monitor
their dog's activities and health.
FitBark has a great offer of 12% commissions and 60 day cookie lief.
A great sub niche idea is to focus on dogs weight loss.
Also, can do a website about keeping the owners in shape together with their pets or dog training niche is a fun idea.
Another sub niche idea is grooming for pets, such as hairy dogs (huskies) or
big dogs, like Great Danes.
You can promote pet combs from King Kanine as one idea.
King Kanine has lot to offer with 15% commissions and their CBD products.
Earn More as a Pro Affiliate
There are plenty of ideas online to earn multiple commissions just by having a website
and a YouTube channel.
You can do product reviews, make a list of top products within your niche, how to guides, and more.
You can focus on a specific breed for your content as well.
Many dog owners look for products for particular breed.
Therefore, your niche can focus on German Shepherds or Huskies.
You can also promote a variety of products such as specialty foods, toys, accessories,
training courses, dog grooming services, or possibly even clothes
and jackets for dogs.
There are so many different ideas here with the pet niche.
If you want to learn more about getting traffic and converting sales,
check out the number 1 recommendation below! Free test drive!