Is AWOL Academy a Scam? Full Review
AWOL Academy helps many people build a successful business online, even if you are a newbie.  Is AWOL Academy a scam or legit? This article will cover a full review about the program. I am not apart of AWOL. This is just a review.
AWOL Academy Review.
At some point AWOl Academy was Project AWOL, the name was changed. Project AWOL came first and AWOL Academy is the main name.
Project AWOL was the name of Kameron's team within a multi-level marketing company (MLM) called Empower Network. Empower Network is now gone, bankrupt.
After Project AWOL and Empower Network broke apart, Keala and Kameron formed AWOL Academy as their own training program.
It is a "high-ticket" business that is very expensive. The First initial charge is $99, then it just gets more expensive.
Stay till the end if you don't have much money to invest with and want to do affiliate marketing. There is a free sign up offer waiting down below.
Before I get started I must mention that a scam online is when you receive nothing in return and all your money is wasted. AWOL Academy has many products to help someone market their business online. Therefore, it is not a scam.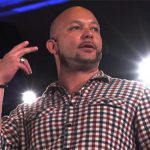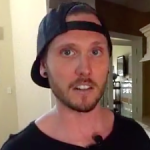 Different Levels of AWOL Academy
There are six different levels within the academy. Each level includes different types of levels and different training levels for online marketing. Following include…
How Much Does AWOL Academy Cost:
Pro Academy
$99 Foundation of your business
For beginners/Hold your hand
Step by step to help you create a sales funnel, which turns visitors into paying customers
Website, domain, and lead pages, email responders, split testing programs and thorough explanations of affiliate marketing, all done for you
Total of 25 videos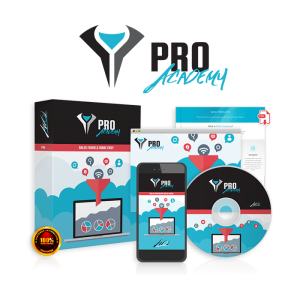 In order to access the module you first watch a welcome video, set up your profile, answering questions about yourself and laying out your goals. Then you watch another video on how Keala & Kameron got started with affiliate marketing.
After this is completed, you will schedule a coaching call. There are a few upsells within this module itself.  As you are walked through landing pages, email auto responders, spilt testers, you are talked into buying more.
Landing page program costs $48-79 per month
Email auto responder costs 15 per month
Split testing program costs 12-17 per month
This is a decent foundation to build with, however, there still is a lot left to learn with each aspect of affiliate marketing that they show you.
Inbox Academy $447
teaches you how to increase your profits from an email list
Shares "secret" techniques that pro email marketers use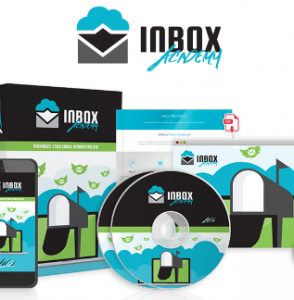 Now your $99 buy from earlier seems like nothing. This module is an email list used to get your message, your offers, and your promotions out to masses of people. The module covers concepts behind writing persuasive emails that your audience will not only open, but continue to be engaged with.
Inbox Academy is said to have secret strategies used by the world's best email marketers to magnify the amount of subscribers who see, open, and consume your content so that you maximize your potential with the least effort.
One of these strategies was said to double their clicks & profit. Which one? The one priced for $447. So you will have to buy the next level eventually.
Conversion Academy $1,797
Here you turn the customers into paying customers, more advanced then Pro Academy
Teaches you how to use "hypnotic" language to convince people to buy
Mostly teaches you how to sell from a more psychological viewpoint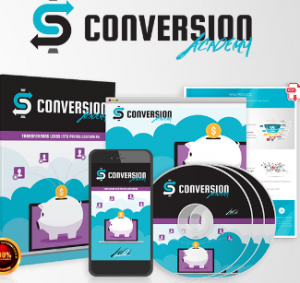 In affiliate marketing conversions are key, or you make nothing.
This training module priced close to $2000 claims to have their most desirable conversion secrets." Teaching you all the hypnotic language so your audience will have an irresistible desire to buy your products and services.
I honestly don't think the teaching is focused on the possibility of hypnotizing your audience. It is just training on conversion strategies that work versus conversion strategies that don't based on their research.
Traffic Academy $2,997 Here it is explained that without traffic you wont convert customers to buy…Period.
How to get great quality traffic for your website
Teaches you how to get targeted traffic basically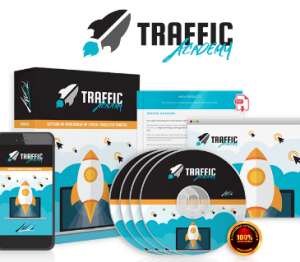 Now because consistent traffic is important , you would think about buying this first after the pro Academy if it wasn't $3,000.
This module claims to bring "high converting, targeted traffic ready to buy now" along with more secrets to overflow your website with quality visitors.
Originally this was $997, now it has increased.
Masters Academy $5,497
How to build long term wealth online
If you buy up to this level, then you are making decent money, just have to keep it consistent
This level involves seeing your business from a bigger point of view
Training here is information from top internet marketers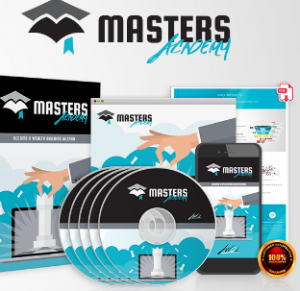 This training is learning how to manage your riches. At this point you have spent over $6 grand.
The module covers money management, strategic tax planning, investing, and more. I don't know more of what is covered here. However, this is way too much money at this point.
If you knew the training cost so much you wouldn't even think about buying into the first one priced at $99
AWOL Elite $9,997
Top level of AWOL Academy
In this level its all about being and staying on top of everything you have accomplished online
All inside info in this level and good income
Live support, not included in any other level.
The AWOL Elite means you get weekly 2 hour webinars and personal mentoring & private access to Keala and Kameron via an exclusive FaceBook group.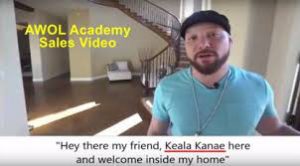 Keala Kanae and Kameron George are the founders that I mentioned earlier. I am sure you have seen videos online where both guys are inside the same house.
If you have seen these videos online you will notice that they both have the same story how they started online. Their sales pitch is basically that they were working at a coffee house and then, later they were able to grow a business online.
The sales pitch is focused on how they went from zero to make a lot of money online.
Kameron George is seen here from an online business called Elite Push. Now that you have seen the same people trying to market two different businesses, I am sure you realize that both companies, AWOL Academy and Elite Push are founded by the same people.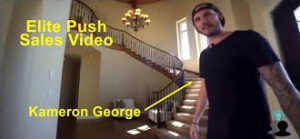 Back to the training modules.
First initial buy is $99 which is not bad. The webinar I saw spent a lot of time talking
about the value you will get with the Academy without going into detail of the pricing of their individual training modules.
The increasingly expensive modules that follow can empty your wallet.
Fact is that once you purchase all of AWOL Academy's training modules, you will have spent over $10,000, and this does not include the Elite package.
Who Is AWOL Academy for
Once you buy into this program you will need some extra money on hand. And I mean Extra, in addition to the minimum payment of $99. Why?
First, you will be convinced to buy the additional training offered. Once you are a member, you will have to buy additional training that is pushed on you. Second, the way you get traffic is by Paid Advertising.
Everything online is based on getting traffic, without it you will make nothing.
Of course there are ways to get free traffic vs. paid traffic.
Paid Advertising
One way to pay for traffic is by doing ads around social media.
Paid advertising can be difficult and you can lose a lot of money. Mainly because most people do not have any experience with creating ads.
Some paid traffic is done through sales funnel, which is basically done with click funnels, which can cost more money.
So do you need all this training from AWOL??
All the training in Pro Academy for $99 isn't enough to start off with, so you will be likely to buy into the Traffic Academy. Get Ready To Pay More!
Again paid ads are not easy to do… A lot of money can be spent.
The Secret-What They Don't want you to know
The system here is to make sales for AWOL Academy. All the sales funnels, lead pages, etc. are all there to sell AWOL Academy to others.
For example, if you want to start your own niche about exercising or whatever, you need to think this through. Not saying this is impossible. Just saying their program is made to sell AWOL.
This is one of those systems where people make big bucks by promoting AWOL. First you buy into it, and then you get others to buy into it, that sell the products.
How The Commission Works
 If others are willing to pay for the training. AWOL Academy affiliate program cost 39.995/month
Commissions 30% of what your referrals purchase
Access to done for you sales funnels
Must purchase traffic academy to participate
The commission here is very lucrative. If you know people willing to pay this much money. Everything here cost money. I think it is too much to get started.
All the sale funnels and lead pages are designed to sell AWOL, which leads to others that buy into it to sell the Academy products.
This is just another high priced program online, that has an enticement to sell to others.
Personally, I wouldn't spend money to buy into any other modules. Building traffic is essential with affiliate marketing, but I wouldn't spend $3,000 to learn.
Are there those who have succeed with AWOL Academy? Yes. And if you are willing to spend this kind of money, more power to you.
AWOL Academy is a legitimate Internet Marketing, Education, and Mentoring Platform. However, the courses are very expensive compared to other opportunities out there today.
I would personally look for a program that is more supportive and has no up-sells. Read on.
What I Recommend?
 The Academy does give a lot of great training, it is just priced very high. And most people don't know what they are getting into.
The commission structure is so lucrative, because the members sell the high priced products to others plus, they up-sell to the existing members.
I don't recommend for you to spend this kind of money. The whole program is made to sell AWOL Academy, everything done through a sales funnel.
My Recommendation
Click here to read about my number one recommendation, which has no up sells. Here you will find training to market online for any niche, tools, and support 24/7 from people all over the world.
It is a community of people from all over the world. Everyone tries to help if someone is having a problem. They teach how to make money online through affiliate marketing tactics.
Why this is better than AWOL
 My opinion, lots of training for a lot less money. And the sign up is free. You are allowed to try it out for free.
Training is provided at a less expensive price and you get many ways to get free traffic. You don't have to spend your money on ads and sales funnels.
There is a great online community to communicate with and ask any questions you may have.
With the training offered you will learn how to create a free website, drive traffic to this site and make money through affiliate marketing.
This is a great place for beginners and experienced marketers. The training is step by step with videos to watch. And remember no up sells here.
The best part is the offer of the free test drive to start. Read my full review, lot more to learn here and more worth your money.
Any questions, comment below. I'll get back to you as soon as possible.