My Affiliate Marketing Guide for Beginners–Step by Step
In order to be successful with affiliate marketing you must have a guide or schedule. Here is a weekly schedule of what you must do. Every day you want to do some kind of task for at least a few hours a day. 
Most importantly, you have to stay consistent, dedicated, and work hard with affiliate marketing. If you quit, or stop for a day or two, then you will not succeed.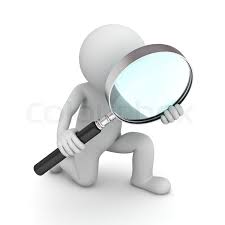 Week one= Choose a Niche + Join affiliate programs
Week two= scoping out your competition, picking the products you want to promote, and making a schedule/plan
Week 3= Building your funnels, websites, youtube videos, content and campaigns. 
Week 4= Start driving free traffic and getting your content ranked for keywords/Email marketing
Week 5= invest in paid traffic to scale ( don't waste money, start out with free methods first. This step is to scale your business once you start seeing some success). 
Week 6= Start making money $$$ and repeating weeks 2–week 5. 
Affiliate Marketing Guide–Week One
Choose a Niche + Join affiliate programs. Think about something you are passionate about. Do something you enjoy and know about. 
Is there money in the niche? Do research. Search on google, see what other people are doing for that niche. See if there is a market for that niche. 
Do you see yourself putting out a lot of content in the niche??
Is there enough demand? (Look at google keyword planner and google trends). Look to see if there is enough monthly searches in that niche. Look at the main keyword and make sure it not seasonal niche.
Are there affiliate programs in the niche? Is there products to sell in that niche??
Scope out your competition, find products you want to promote. Find some products that are in your niche
Find products on ClickBank with gravity score above 10 and high commission rates. Look for CPA (Cost per action) offers in the niche. CPA- get paid off email submits and phone calls.
Look for physical products over 40$ you could sell in the niche. Look for higher end products, so better commission.
Week one find the niche, find products to promote and organize it, so don't get overwhelmed. 
Week 2 
Research Competition and Scheduling. Build out your business plan (treat like a real business). Work hard every day. Do some kind of task at least 2-3 hours each day. 
Make a content schedule (write down each week what you going to do. Make plans for each month. Write down your goals. Lay out all goals. 
Laying out all your goals helps you to stay focused. It gives you a vision.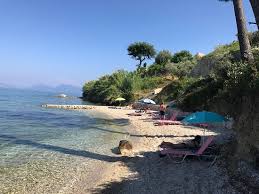 Write down demographics of your niche. Knowing your audience, this is very important when trying to sell products and trying to provide value. What's going to keep their attention? What do they want to buy?
Common Keywords. See what is being searched in your niche? What kind of problems they have? What kind of questions they ask?
Try to help them solve their problems with content. For example, make a cheat sheet, or funnel.
Help them solve the problem
Find products that will solve their problems faster and better than your free version of what you are offering
What products you can sell?
The top blogs, youtube channels, facebook groups, facebookpages, etc. Scope out competition, look at top blogs,  youtube videos.
Keep track of everything. It will come in handy. Make a spread sheet to keep track of everything and organize it. Layout what do every week and do best to complete it.
Week 3
Building a site 2. Funnel, or 3. Youtube channel—build on how you will do affiliate marketing—Make a guide. These are three main ways to make money online. 
Use social media and take the person to a funnel or website. 
These are some of the 3 things, don't have to do all of them, but at least two is good. Personally, I work on my website and video marketing. 
Now that we got all the research done, we want to start building some authority and content to get traffic and sales. Build authority in your niche by building content. Don't just sell to people, you have to teach them something or they won't trust you.
You have to write valuable content in your funnel or whatever you are using (helpful videos). Once you get their attention, then you can sell. 
For a website you can use WordPress and a domain. 
For funnels you can use Builderall, Clickfunnels, or LeadPages (depends on what you like best and your budget). To learn about Builderall and join the affiliate program, click here. 
Week 3 The content you create must be relevant to the niche but interesting and engaging enough so your audience keeps coming back. Build rapport with your audience. Build trust!
This is where the true statement "Content is King" phrase comes into play (content through emails, funnels, website, ads this will get you attention in that niche. 
Your goal for your content will be to establish yourself as an authority in the niche (you don't have to be a personal brand. It can be a website about headphones that acts as an authority in a small niche). The site can be about anything, you want that to act as an authority.
One of the main secrets to affiliate marketing is acting as authority in that small niche—all it takes is consistent unique, high quality content. 
 Different Ways to Provide Content for Affiliate Marketing
1) Product Reviews-your affiliate content model could be about reviews of different products/services. This is a common model and if done well, can prove very useful in generating affiliate income. This is where research is important, so you know what to do with the content.
Weeks one and two are important here. 
2) Blog post or youtube videos that address common problems, questions or issues relevant to your target audience or market. Example of common problem is how to lose weight. 
Keyword research of your content is important here. Use free chrome extension Keywords Everywhere when researching keywords. 
It's a good idea to do some keyword research to figure out what it is that your audience is interested in and searching for online. Then create content around these topics.
3) Giving away Lead Magnets or informational products for free (website or use funnels). 
Giving away something valuable for free is something you're going to have to do with affiliate marketing. 
You can give away an Ebook, a video series, a pdf, etc.
Users have to put in their email so they can get the thing you promised them. Now you can do email marketing to your subscribers and send out new emails when you put out new content on a website or a youtube channel.
Week 3–what kind of content you are going to put out and what you are going to do. What works best for your niche?? What kind of stuff can you give away??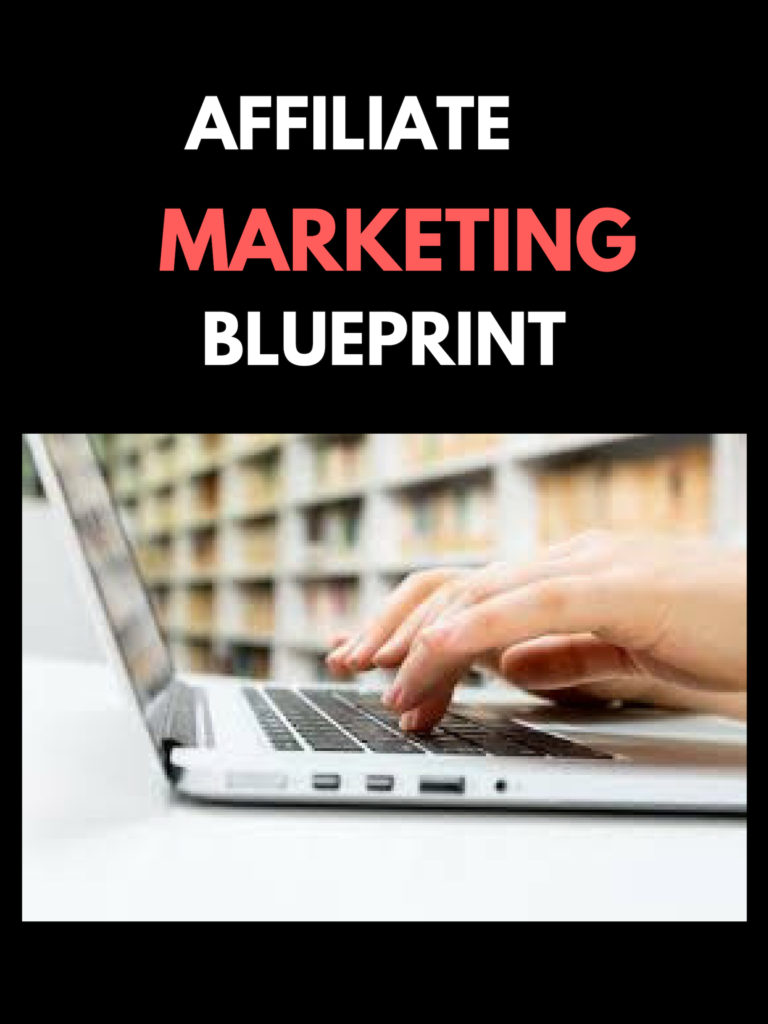 Week 4
(Free traffic and Ranking Your Content for Keywords)
If don't have much money, keywords research and ranking content comes in handy. Use youtube videos with your face, it helps with building trust and selling. 
Now you work on getting outside traffic either to your website, funnel, or youtube channel. 
Social media is one of your best bets for building growth with your audience and getting traffic to your content source.
Can use for traffic: facebook pages, facebook groups, Instagram, Quora, Pinterest, youtube–any of these to start getting an audience to your website or funnels.
Content is way of planting seeds, so eventually your content gets more traffic and you get more leads. Eventually you will have big a tree. Then the leads turn into commissions, content turns into commissions (content is a slower type gain, but it works). 
Trust me! 
You also want to use your email list and send that traffic back to your content source.
Next thing you can do is use basic SEO (content around longtail keywords) to get more traffic. SEO will range based of whether your using youtube or a website. 
Week 4–figure out how to get free traffic, which social platforms your audience is on for that niche. What works best, scope out competition, drive free traffic to content source and build an audience, & build email list.
Week 5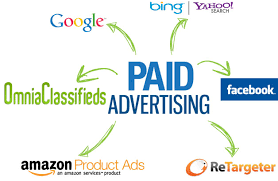 (Invest in Paid Traffic) 
Once start making money you can invest in paid traffic!
Save extra money, don't go out to dinner as much.
Use paid traffic to scale is a crucial part of your business However, I wouldn't recommend it if your just starting online. You always want some kind of free traffic source.
You don't want to waste money on ads if you don't know what your doing. Use free traffic, especially if you are a beginner to make commissions. 
Think of paid traffic as an investment, although you can't see a return right away that isn't always the case. The best thing to do is to make a quality enticing video ad and sending them to a piece of content that has done well on either your website or youtube channel. 
 Try to give away good valuable content, quality video around your niche–hard sell on cold traffic, on ads you will never make money. 
Another good option is to send the traffic straight through a funnel. Have your video ad go to an opt in page where you give away your lead magnet and then sending them to a thankyou page and then up-sell them to an offer.
Week 5–invest in paid traffic, figure out your budget, don't spend lot on facebook ads, you have to slowly scale and know it works. 
Conclusion of Affiliate Marketing Guide for Beginners–Week 6
You are repeating weeks 2 through week 5 (start promoting your offers). 
It seems like we have done a lot of work so far, but haven't gotten to making any money yet!
Well that is where this part comes in!!
This is where we start making money $$$
Once you show that you can start providing value in a niche, you can start promoting products that will be helpful and useful to your audience.
Looking at different offers to promote, put out content, give away more lead magnets, more free stuff, doing emails, build a website, funnels, do email marketing, investing in paid traffic, driving traffic to content sources, and driving free traffic. 
Plant more seeds of content (week 6 till however long you want to do business. Can be three or four years, whatever, keep planting seeds of content. Keep doing stuff over and over.
Trust the process—Implementing these strategies, if done right, and you give it at least a month, you can start making daily affiliate marketing commissions. 
There is more to this affiliate marketing guide, I can't cover everything here. You have to go through a training/learning process.
There is a free sign up, Click here and read about my number one recommendation. 
Learn how to create your own online business. Simple step by step videos to follow.
Pick your own niche in online marketing. A niche can be your hobby, anything you are interested in, such as fitness and fitness equipment.
There are many affiliate websites that allow you to earn money when you sell their products, such as amazon. In order to do affiliate marketing the right way, is through proper training and having your own website.
Mentoring Program Recommended To Learn Affiliate Marketing
Therefore, you want to look for a mentoring program that has training to help you find your niche and build a website focused on that niche.M
The online mentoring program needs to have training available so you can learn how to get traffic to your website. One way to get traffic to a website is by making videos and then posting these videos to a facebook fan page. 
The benefit of making videos is it allows you to brand yourself. What I mean by this is, you tell people about yourself and what your business is all about. The more flashy the video, the better.
Another way to get traffic for free is by writing articles. There are some websites that will allow you to write articles for free and if your article has the right keywords you can rank high on google for free.
Last, a person should look for a company that has no up sells in order to have access to certain training. The membership price should be reasonable as well.
If the company has too many promises about making big bucks online, then I would suggest not to buy into it, these are just scams.
Everything I said here should help you find a mentoring program that is right for you.
In order to truly reach your goal in any online business you need proper training to learn how to market. Click the banner below and start your online business now! Free sign up
NUMBER One RECOMMENDATION!