Is Global Dream Builders A Scam? Adam Wenig Review
Global Dream Builders is an online marketing platform that was founded by Adam Wenig. He teaches you how to earn money online by creating simple websites that pay $1,000-$5,000 a month. In my opinion this sounds too good to be true.
Global Dream Builders is a website which is actually a Sales Funnel to the products they promote online as well as to their members and potential members.
It is a platform that claims to say he can help you build a website that will make you 3K a month, when really all it is just a sales funnel period…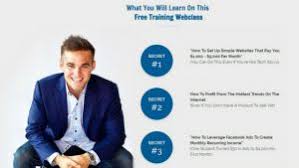 I will be talking about this program, Global Dream Builders and the how much global dream builders cost.  Also, I will discuss what are clickfunnels, how much they cost, and who came up with the idea of click funnels.  The whole truth about GDBs, right here.
This platform is another website promising income generating opportunity that is quickly gaining momentum among internet marketers, especially the youth. 
I am not a part of GDB; the only purpose of this article is to explain the truth about the company and other scams online.
GDB teaches people how to build websites that are actually funnel pages in order to sell a product. Funnel pages are not websites. It is similar to a campaign. A campaign always has to be changed, just like an ad.
The platform is basically taking these funnel pages and advertising them by email or around social media. You basically take the funnel pages and create Facebook advertisements.

Facebook ads can to get traffic, but it can be expensive, because it does not always work. Also Adam's training is not cheap. The cost of Global Dream Builders training is around $2,400-$8,000 per year. Does this sound like a fast track?
That is crazy if you ask me. This is not an effective way to market, especially for those who are beginners and are on a tight budget. There is free sign up at bottom if you want to learn online marketing. Keep reading.
The Good:
Adam's program does teach you how to build funnel pages. However, he does not teach how to build a website. His promise is about creating a website that will generate thousands of dollars online. Reality here is, he just teaches you how to build a sales funnel.
Also, good news is you do learn how to build sales funnel in 5minutes from his webinar. But it won't earn you thousands of dollars online.
Sales funnels are created by using a program called click funnels. I will explain Click funnels. Basically you make a whole bunch of different funnels and add affiliate links. This then allows you to earn money once people click on whatever you are selling.
Adam Wenig, the founder of Global Dream Builders, promises to teach you how to earn money online by creating simple websites that pay $1,000 – $5,000 a month. This is not true.
The bad, Adam Wenig claims to teach you how to build profitable websites. He only teaches you how to build sales funnels, period…
The first thing you learn is how to create sales funnels using a program called click funnels.
Once the sales funnel page is created, Adam then teaches you how to take these sales funnel pages and create ads on Facebook and Instagram.
Facebook ads can cost you thousands of dollars and result in no profit. This is because it doesn't always work and many people are new to Facebook ads, so there is no promise.
Also, ads are campaigns and campaigns always need to be changed.
Everything Adam teaches is focused around sales funnels, not a website. His promise is not guaranteed. This way of marketing will not make you $3,000 a day. Fact is, there is no get rich quick scheme or fast track to making money.
Online marketing takes time to learn. It is possible to succeed from Adam's teaching, but it is not promised.
I saw Adam's webinar of how he teaches to build a website and to be honest, I was dissatisfied. His way of marketing is not new. I honestly thought it would be new and easy. Trust me, his program is not worth your time or energy and it is not worth your money.
 Adam says he will teach you how to build a website to help you earn money online fast. However, all he teaches is how to build a sales funnel from click funnels period…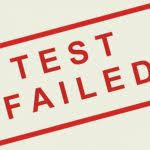 Summary About Global Dream Builders:
You will create sales funnel pages and add affiliate links to them, then next you will advertise around social media.
The sales funnel pages will also consist of content and videos regarding Global Dream Builders system. The videos may have a testimonial of how well the system works and how it can earn others lots of money fast.
After the pages are all set up, you will add affiliate links to all your funnels that will track back to Adam Wenig's Global Dream Builders page. Ask yourself, why are you creating all these sales funnel pages that lead back to Adam???
To put this in one simple sentence folks, you are Adam's advertiser. You are promoting the stuff for him, because you are the one who is making all the ads and talking. This is not a way to build your own business folks!
Adam Wenig's Sales Funnel Process
You are selling the program and lying to others that they can get the same results and earn money fast. This is something I would personally not want to participate in.
Everything here is misleading information. Adam says it is a website and in reality it is just a bunch of sales funnels.
ClickFunnels cost money of course, and Adam will get a commission when you sign up. This is affiliate marketing, so really there is nothing wrong with the process. However, it should not be done this way.
I will admit when I first saw Adam's advertisement I thought this was going to be a new way to earn money online, but it isn't. And it is really risky.
How Much Does Global Dream Builders Cost:
Break Down
Silver Membership:
installment plan is $800 for 3months, totaling to a possible $2,400
Live Q&A on Weekly Webinars
Gold Membership:
Installment plan-2,000 for 3months
Live Q&A on Weekly Webinars
Platinum Membership
Payment plan- $3,200 for 3 months
12 full months one on one mentorship via Voxer
Free ticket to 1 live Global Dream Builders Workshop Event
Live Q&A on Weekly Webinars
Conclusion:
 As mentioned this program costs a lot of money and with this kind of money comes a lot of risk. I personally do not think it is worth your money. I would not spend this kind of money. Unless I needed a car or something more necessary.
Global Dream Builders does have some success, but honestly it is not promised. And all it is a bunch of sales funnels. Adam Wenig's marketing tool worked for him, but that does not promise it will work for you 100%.
So don't bother, it is a waste of time and money. His program is a lot to get started.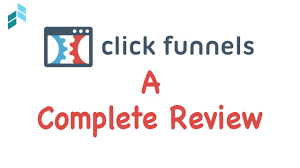 Quick Review What Are ClickFunnels:
Are click funnels really going to make you fast money? What are click funnels? These questions you need to ask before doing anything else.
Russell Brunson is co-founder Click funnels software which is what basically helped increase his conversions and profit. But this might not work for everyone.
He has published and sold over 250,000 copies of his marketing books, popularized the concept of sales funnels, and helped tens of thousands of entrepreneurs quickly get their message out to the marketplace.
Standard plan is available for $97 per month and offers all the funnel features in this service
EtisonElite plan is available for $297 per month and has bundles of more features such as Actionetics and Backpack.
Other page builders and add-ons can be chosen, and they range from $199 to $2,400 per month
Pros:
Click funnels replace email auto-responders and landing page software
This is website hosting and landing page software for your business
has available split testing modules to help publish a refinded product in the market
there is a 14 day trial
third party integration so all your business is in one place (click bank, paypal, getResponse, all connected to click funnels)
Cons of Clickfunnels:
Material and content hosting is not in your control. If you have a lot of content and the website shuts down for any reason, you could lose everything, all data gone.
Webinars funnel lacks in features as compared to other services
The design templates are not as attractive as those of Leadpages
Pricing is high
Limits on the number of funnels, pages and visitors with the standard plan
Can be overwhelming at first as you learn everything
In short, truth is you can have the best looking landing page, but no matter what you need to drive traffic. A website with a 100% conversion rate and no visitors gets you nothing.
If you have a small business, all this stuff is not necessary. It is very possible to make your website simple and attractive.
In order to get traffic, you need keyword research. Therefore all you need is proper training.
There are many programs online that claim you will make thousands if you join them.
There are also many programs like Global Dream Builders that sell nothing but lies.
What I recommend you do is research for a company that has support 24/7 and actually does have their community of people help you.
You should also find a company that offers training for keyword research so you learn how to get your website ranked in google organically.
What I mean by organically is so you do not have to pay google to be found on the first page. Meaning people can find your website for free.
Also you should look for a company that has videos to show you how to create your own website, so you can learn to build your own business independently. Everything should be taught step-by step.
You need to have your own niche in online marketing. A niche can be your hobby that you are interested in, such as fitness and fitness equipment.
There are many affiliate websites that allow you to earn money when you sell their products, such as amazon. In order to do affiliate marketing the right way, is through proper training and having your own website.
Therefore, you want to look for a mentoring program that has training to help you find your niche and build a website focused on that niche.
Mentoring Program Recommended:
The online mentoring program needs to have training available so you can learn how to get traffic to your website. One way to get traffic to a website is by making videos and then posting these videos to a facebook fan page.
The benefit of making videos is it allows you to brand yourself. What I mean by this is, you tell people about yourself and what your business is all about. The more flashy the video, the better.
Another way to get traffic for free is by writing articles. There are some websites that will allow you to write articles for free and if your article has the right keywords you can rank high on google for free.
This sounds so much better than Adam's Program. Don't you agree???
Another way to market a website is through creating blogs. But as I mentioned it is easier to rank high in google if you have your blog focused on the right keyword phrases. Try to find a mentoring company that really teaches their members about keyword research.
Last, a person should look for a company that has no up sells in order to have access to certain training. The membership price should be reasonable as well.
If the company has too many promises about making big bucks online, then I would suggest not to buy into it, these are just scams.
Everything I said here should help you find a mentoring program that is right for you.
In order to truly reach your goal in any online business you need proper training to learn how to market. NUMBER One RECOMMENDATION.
Ali Nowak is an online marketing coach and mentor for what is named "Arguably the World's Largest Internet Marketing University" available on the internet to–date. To join Ali Nowak's team today, take action and click this link.