Affiliate networks– Merchants looking for affiliates to promote their products. The company uses the affiliate network to get more sales.
It is a mediator or their party which provides a link between a website publisher and a company.
Host thousands of other affiliate programs or merchants on their platform.
The 7 most popular affiliate networks of 2020 are Commission Junction, ClickBank, LinkShare, ShareSale, ClickBooth, Impact, and Amazon.
First we will discuss a little about Commission Junction.
Commission Junction CJ
It has been around for two decades and is one of the most trusted affiliate networks out on the internet.
It has some of the world's largest brands, such as Lowe's, GoPro, Office Depot, IHG (hotels), and so on.
Some categories of advertisers that are signed with Commission Junction are:
Art/photo/music
Automotive
Beauty
Books/Media
Business 
Clothing/Apparel
Computers and electronics
Entertainment
Family
Financial services
Health and wellness
Marketing
Online services
 And More.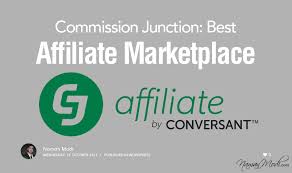 For commission Junction you need a website when signing up.
You can sign up with a free account and explore the different niches.
The companies pay per sale and some pay per lead or cost per action (CPA).
Commission percentages run from 3% to about 30%. 
Watch whole video to learn about 7 Most Popular Affiliate Networks
Click Bank
It is of no charge to affiliates. It has been around since 1998.
They have a lot of digital products, and many products from any niche imaginable.
According to reviews a gravity score of 20 to 100 is good when it comes to looking for a good product to sell or promote.
But of course, higher the gravity score, the more competition there is.  
Commissions depend on the product or niche you choose. Some commissions run 75%.  
LinkShare
LinkShare is also known as Rakuten.

It was founded in 1997. There are over 1,000 merchants to choose from, such as Macy's, Sephora, New Balance, best buy.
LinkShare has a free sign up and its an easy process. It pays per sale.
Helpful education tools no matter your skill level. More likely to get accepted if you are known as a Top Affiliate.
They won't accept small affiliates. And it pays out in 25 different currencies.
Minimum threshold for payout is $50.
To uncover all the secrets to making money online, click the link below. Get started Now! The sign up is free!
ShareASale
Started in the year 2000. They are very well known
and one of the largest affiliate marketing networks currently running.
They are competing with CJ and LinkShare. It is easy for affiliates to sign up who have multiple websites.
There are over 40 different categories, filled with over 4,800 different merchants,
which are basically brands and small businesses.
They have a feature called PowerRank to help you sort through the top 100 merchants on ShareSale.
New affiliates get a welcome kit and there are some webinars so new affiliates can improve their skills.
Affiliates get paid on time, 20th of each month. There are banks in many different countries.
Also, ShareASale has tools available to track the clicks and sales as they happen.
Unfortunately, paypal cannot be used for payouts. And payout threshold is $50 for affiliates.
Last, they have great customer support, that is very responsive.
ClickBooth
ClickBooth connects Advertisers with a product or service with affiliates who are experts in all forms of digital marketing and capable of driving high quality traffic on a Cost-Per-Action (CPA).
According to reviews ClickBooth is the #1 CPA network.
You can rely on them with payments on time and cutting-edge technology.
There are tracking tools for clicks and conversions.
In order to get paid you must exceed a threshold of $50.
The company does use PayPal to their affiliates and the payments are weekly.      
The commissions are in huge variety of niches according to reviews.
They value their partners and only work with companies who maintain good reputations.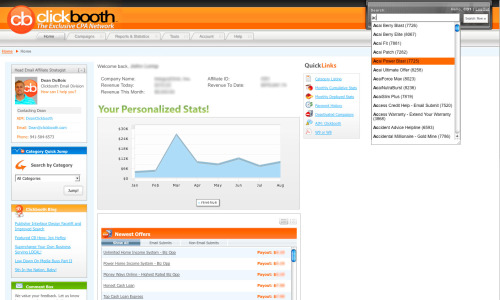 Impact Affiliate Network
Founded in 2008. In return for you sending customer to an affiliate website site,
they offer you a commission either per customer sent or a percentage of the sale that customer made.
Signing up for the affiliate network is easy and free. You do need a website when applying to the network.
It can take up to 24 hours or more for approval.
The affiliate network does have tracking available to see clicks and conversions with sales.
The company pays by cost per action, cost per lead, and cost per sale.
The commissions vary depending on product or niche promoting. Some commissions are as high as 40%.
Impact has many brands and companies within many niches.
You can write about travel, cooking, health, sports, restaurant guides,
life hacks, innovation, technology, and so much more.
There are products in the following categories:
Computers, electronics and technology
Travel and tourism
Arts and entertainment
Lifestyle
Food and drinks
    Amazon Affiliate Program
Has many products to promote in any niche you desire.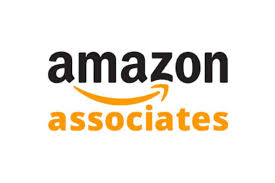 Pros
Amazon is a highly visited, well-known name that people use and trust every day.
It's free to join
There are no traffic thresholds or other metrics you need to be accepted into the program. 
There are tons and tons of products you can promote.
Amazon has many tools to help you sell specific items or a category of items.
There is a good reporting system so you know what's getting clicks and what's selling.
You can receive direct deposit payments into your bank account.
Amazon offers good customer service to its buyers, less risk for you.
 Cons
The commission rate is low compared to other affiliate programs, 6-10% depending on the items   
Cookies only last 24-hours. Means if your referral doesn't buy within 24 hours, you won't get credit.
***But the link does get refreshed so can still make Sale!
However, if the product is added to their cart, the cookie lasts 90 days.)
You're not allowed to send Amazon affiliate links in emails.
If you have a U.S. site and are promoting products in the Amazon U.S. store,
you won't get credit for referring someone who ends up buying the product from outside the country (i.e. Amazon UK).
Payment options are only through direct deposit, check, or Amazon gift card. There's no PayPal option.
Minimum pay threshold is 100 or 10$ gift card.         
Free Sign Up Below!
Build Your Own Website Today!
One of the best ways to promote a product within an affiliate network is by having your own website.
Here at wealthy affiliate you will learn everything there is to know about online marketing.
Deciding on what niche to choose can be difficult. But if you choose something you are passionate about, it is easy to market.
Once you have your niche, you want to choose a domain name (a website name).
The website should be focused around the niche you chose.
Other ways to promote products online are through social media, such as facebook, youtube videos,
pinterest and by using a lead magnet and doing email marketing.
To learn how to do affiliate marketing the right way
and to keep the business going long term you will need training.
Wealthy Affiliate has a free sign up to get you started today.
The company teaches you how to build a website from scratch with step by step videos.
There are videos that teach you how to get traffic to your website.

You will learn how to get traffic and make sales while you sleep. Everything at wealthy affiliate is taught for the long run.
Tools available:
Keyword and Research Tool (Jaaxy)- an affiliate marketer's main need to succeed in online marketing. The subscribers at Wealthy Affiliate have access to keyword research with no extra cost.
Two Free Websites– all members get access to two free websites, hosting included.
Website Builder Tool– Easy Website Builder
Templates- For writing. Makes it easy to store and write content for your website. Subscribers can export whatever they write in one click
Link Tracker-with a subscription one can easily know how well links are performing. Also, there are great services provided by the company.
Campaign Manager-allows marketers to successfully make campaigns.
            To take a free test drive click the link below!