Wealthy affiliate Black Friday 2019 sale! Find out how to get the best affiliate training, for the best price.
Just 0.82 cents/day, make your own online business. Checkout all the bonuses today.
Click the photo to sign up Today!

Details For Black Friday Sale 2019
Every Thanksgiving holiday WA has a Black Friday sale. The sale is four days, beginning November 29, 2019.
Last day is December 2, 2019. The cost is $299.00 and equals a monthly investment of just under $25.00.
Regular monthly subscribers pay $49.00 which equals $588 yearly.
That's almost twice the cost of the Black Friday special. Regardless of the plan, the price doesn't change going forward.
Starting your own Wealthy Affiliate membership on Black Friday will get you unlimited access to everything.
Click the video to see what is included when you sign up.
I've included a list of features and descriptions here.
Live Help 24/7 – Ask any question of the community. Receive an answer in minutes
Private Messaging – Message any other Premium member, including founders Kyle or Carson
Create and build up to 50 websites. Hosting included
SSL encryption included for each website at no extra charge
Daily backups for websites
Beginner training course
Personal affiliate blog
70 lesson Affiliate Bootcamp Training
Weekly live video training
Video walk-through of business building techniques
Keyword research tool included with unlimited searches
Access to over 13 classrooms and 1000s of training resources
Access to WA's own Affiliate Program
Ability to earn while learning
Unlimited 1-on-1 coaching available
Private access to owners Kyle and Carson
24/7/365 website support
Website comment platform that builds comments on sites to help with SEO
Receive helpful feedback about website from community members
SiteHealth Website Analysis platform pinpoints corrections for every site
Training teaches how to make your own affiliate website that can rank on google for free. There is live training for drop shipping, SEO, social media, email marketing, keyword research,
WordPress, creating an online local business, and so much more!
Follow The WA Business Model
The membership includes your very own keyword research tool to optimize your website in google.
Most members get notified that their website is recognized by google within a month. Usually within a month most members rank on the first page of google.
As with any other business, it takes effort and focus to succeed.
According to their training, WA takes the confusing parts of affiliate marketing and
explains them in free training videos and seminars.
As long as members follow the training and stay consistent.
They succeed with building their own online business. Dedication is key!
The training videos for Premium members get updated whenever necessary as new techniques emerge. Free members have access to a limited library of videos, but enough to get them started.
Access To Updated Training All the Time!
The internet is always changing.
WA is always adding new training to keep up with tactics for online marketing.
The training is always kept up to date.
The training topics are: niche and Market Research, everything one needs to know about WordPress,
writing content, search engine optimization (SEO), pay per click marketing, social engagement and marketing, website development and programming, local marketing, video marketing, email marketing, and
wealthy affiliate support. Yes, this is all real at Wealthy Affiliate.
Every Friday there is new live videos to watch!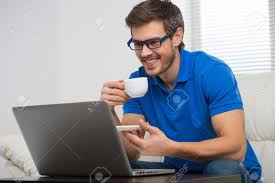 WA updates their members about new changes that can affect online businesses with community messages, emails, or with a video message.
Search engine optimization (SEO) starts with proper training which is the one of the main focuses.
Members have access to a massive library of educational videos.
And training sessions about every subject for affiliate marketing.
All the tools to market!
Keyword and Research Tool (Jaaxy)- an affiliate marketer's main need to succeed in online marketing. The subscribers at Wealthy Affiliate have access to keyword research with no extra cost.
Two Free Websites– all members get two free websites, no extra fees with hosting.
Website Builder Tool-Easy Website Builder to build a completely functioning WordPress website within a few minutes.
Templates- for writing. Makes it easy to store and write content for one's website.
Subscribers are able to export whatever they write at the click of a button.
Link Tracker-with a subscription one can easily know if links are working.
In addition to the training and tools, there are great services provided by the company.
Campaign Manager-allows marketers to successfully make campaigns.
If you need a refresher of the training, you can access the videos any time you want.
Conclusion
Bonus #1: The Path to Affiliate Stardom in 2020 – Kyle Goes AMA (Ask Me Anything)
Bonus #2: Building an Incredible Internet Business in 2020, The WhitePaper. 
Bonus #3: Creating a Thriving Authority Website in 2020 (5 Weeks of Live Training)
Bonus #4: Early 2020 Beta Access to New Platforms (Yearly Members Only)**
Another bonus= Get two free websites when you sign up
They also have some amazing new features rolling out in 2020…
That's one reason I love Wealthy Affiliate… they are always striving to get better!
Get the deal of the year and sign up now! Click below!
.