The US coffee market alone has a value of $74 billion each year and
above 100 billion across the globe.
About 150 million drink 3.2 cups of coffee every day and
your average cup is about $2.40 or so.
This 74 billion dollar market excludes items such as coffee makers and coffee grinders.
The 2 best coffee affiliate programs are the Koa coffee and the Hawaii Coffee company.
These two companies have the potential to earn you $100 a day with only 5 sales.
The Koa coffee company started as a small family business in 1997.
They have great packaging to keep the coffee fresher longer.
Now lets look at the affiliate program. The average commission with the Koa coffee company is $17.
The average EPC (earnings per click per 100 customers is $55). The commission is 20% per sale.
There is a cookie life for the affiliate link of 90 days.
Meaning the person who clicked on your affiliate has 90 days to buy the product so
you get credit for the sale. If the person buys after 90 days then you don't get credit for the sale.
In order to promote the company's product you have to apply through an affiliate network called ShareASale.
The best way to promote any product is by having a website.
This is the best method because the website helps you to look like a professional marketer online.
Also, having a website builds you as brand. Meaning, you stand out to the audience you are selling to.
Besides, the website building you as a brand, most affiliate networks require it.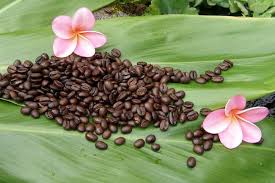 Great Reasons to Promote Koa Coffee
Popularity- Coffee is the 2nd largest industry in the world, 2nd to oil.
The USA coffee industry alone is over $19 billion per year. So why not sell what sells???
Quality- Kona coffee Forbes called best in America. It has been featured as Top 10 coffees of the world.
3. Seller support- You get great support. Starters there is 90 day cookie, so plenty of time to get the sale,
even if the person clicks out and doesn't buy the first day.
4. The best part for affiliates is no reverse commissions on returns. Almost no returns for the company.
If a customer is unhappy, you made the sale, so you get the commission.
5. Last, Koa coffee has many good reviews, so you already have an established brand,
with 20% commission rate. All you need is 5 sales and you can make $100 a day.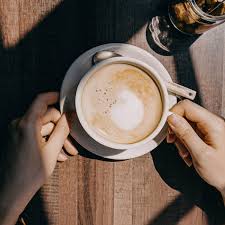 When you promote koa Coffee, you can be sure it is 100% Kona fresh, grown, roasted, labeled and
shipped directly from the plantation on the farmed Kona Belt in Hawaii.
The company even has great decaf coffee. They use a process to keep it free of harsh chemicals,
so same premium coffee you will love and minus the caffeine.
They remove 99.9% of the caffeine while leaving everything else you love about the coffee.
The company has carbon filters specifically designed to remove the caffeine.
They have proper storage of beans to keep the fresh roasted flavor, store them in an opaque,
air-tight container at room temperature.
The company avoids use of clear canisters, which allow light that can compromise the taste of your coffee.
When promoting Koa coffee, you can be assured you are selling premium 100% Kona fresh coffee.
All you need to promote is a website/blog or social media following like Youtube. 
Learn everything you need to know about affiliate marketing below, Number 1 recommendation.
It is free to join (Koa Coffee) and you can earn from 10-20% commissions.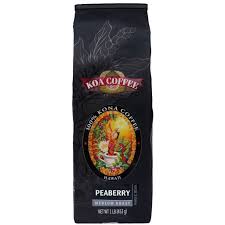 2nd Best is Hawaii Coffee
The next best coffee affiliate program is the Hawaii Coffee Company. This company has excellent coffee and tea.
Their website retains over 70% of their victors, meaning most don't leave the website
without buying something. Their website converts traffic to sales 4x the industry standard,
which is almost unheard of with many companies.
Now, their coffee brand is one of the oldest brands in America, Lion Coffee,
which roared to life in 1864. The royal Kona has roasted Kona Coffee since 1968.
The Hawaiian Tea, is just short of 20 years old. And their newest brand is the Royal Hawaiian,
which is about 3 years old.
The affiliate program can earn you up to 20% commissions on sales and the cookie life is 45 days.
And remember, the cookie life is how many days you have to get credit for the sale. 
The Hawaii Coffee uses ShareASale to manage their affiliate program and
provides the marketing materials.
Their average sales orders is around $51 with an average commission of $10.
Why Should you promote Hawaii Coffee Company:
high commission rate, high conversion rates, and long cookie life.
All you need is a website to promote the products and to get accepted.
Free to join, Hawaii Coffee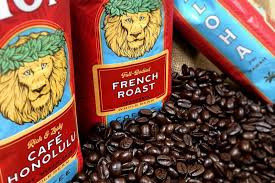 Affiliate Website Ideas
More ideas to expand your website and niche is you could focus on espresso machines. Also, you could look into some sub niche ideas listed below.
Coffee brewing equipment, to use at home
cold coffee
Coffee mugs
Roasters
Coffee grinders
Espresso
Travel coffee mugs
Best home coffee roasters
Benefits of Coffee
Gourmet Coffee
Coffee gift baskets
There are literally thousands of high volume and low competition keywords in this niche.
And not all the keywords are clustered under one topic, many sub-niches.
Meaning more content with blogging and video marketing.
Learn All About Affiliate Marketing
Learn everything you need to know and more with my number one recommendation.
Below is an offer that teaches you how to build a website step by step with hosting included.
The sign up is free and you even get a free website with hosting included. No credit card required. 
In this program you will learn
social media marketing (facebook, youtube, instagram, Pinterest)
email marketing
marketing with sale funnels
ppc (pay per click)
keyword research to help rank your website for free
learn about bing,
yahoo
ads
google and so much more.
There is new live training every Friday
live chat
24/7 site support
No up sales here
templates to build your websites
Pick any niche you desire and learn how to build a 6 figure business online. The sign up is free.
No credit card!