Nike is very popular. In fact, it is one of the biggest brands for fitness and clothing apparel.
So you are probably wondering if it is possible to make money from Nike???
Did you know that Nike has their own affiliate program?
Yes! You can actually promote every single item on their site.
Before you jump in, read the Nike Affiliate program review. How much is the commission? Is it worth it?
Now of course you could promote some Nike products through amazon.
But with the commission rate offered by Nike itself, who would want to???
In this review I will go through everything needed so you can promote Nike successfully.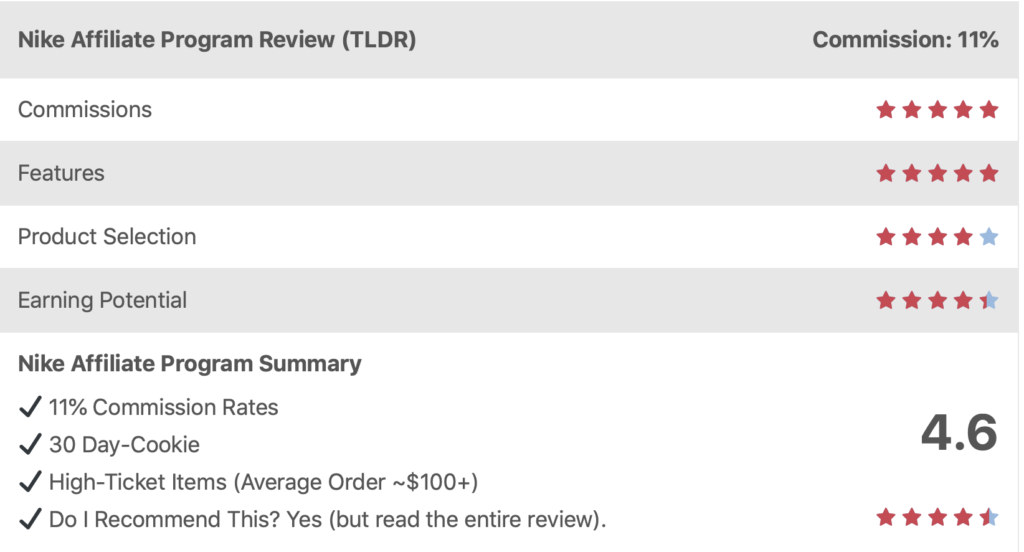 How To Sign Up Nike Affiliate Program?
If you want to join, just visit this link. You may be required to join an affiliate network as they do not power it internally.
Now, if you are from the UK, than you will sign through UK merchant side, which uses Vigilink.
To start promoting the Nike affiliate program just sign up through the link above and click the button that says "apply."
Some Benefits
The commission rate through the Nike Affiliate program is 11%. And many items are $100 plus.
What else does the affiliate program offer?
There is a 30 day cookie period.
What does this mean?
This means that if you send a customer to the Nike website,
you have a window of 30 days for him or her to buy something.
If the person makes the purchase 29 days later, then you still get the commission. Very cool!
What else is there???
High Ticket Products!
As mentioned, Nike products are not cheap. Most orders are at least $100.
The sign up page clearly states that average order value is of $100 or $135.
Nike is very well known. It basically sells itself. All you need is 5 sales a day and you earn a $100 a day.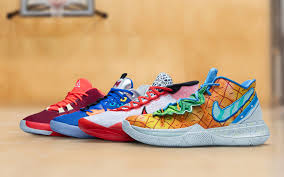 What Can You Promote?
There is a huge list items for just about everything on their online store – So much I can't cover them all.
But here are the top categories that you can promote:
Men's fitness apparel
Women's fitness/ sports apparent
Boys & girls Nike merchandise and
Even Customisation on certain items.
Also, one of the top sellers from this site is their sports categories.
As you probably already know, Nike sponsors huge sport teams. Therefore, the sport jerseys can be bought on their website.
This is huge! We are talking about big sport teams such as the American NBA.
To sell most of these products you could simply make a website/blog and promote these sport jerseys.
There are so many sport fans out there, the earned revenue could easily make you some nice passive income.

Nike's Banner Tools
If you have a blog, using their banners can really help you make sales.
You can easily make a sports blog around soccer teams and basketball teams.
It is defiantly possible to get free traffic from google by having a blog.
This can be done by writing simple article reviews for Nike products.
Here is a video that talks about some ideas to help you market some of the Nike products.
Gifts for Top Affiliates
Their commission rate is not only 11%, but they sponsor affiliate competitions.
As an incentive to keep their affiliates, Nike has gifts for their top affiliate earners.
Make Money Nike Affiliate Program
The best way to promote the affiliate programs is through your own website.
If you do not have one yet, sign up here for free and learn. Create free account now!
In order to join the most popular affiliate programs and networks, you will need a website.
Now of course there are other ways to promote affiliate products.
Another way is by making videos and using Youtube.
But having your own website puts you ahead of the game.
When you have your own website you become an authority against your competition.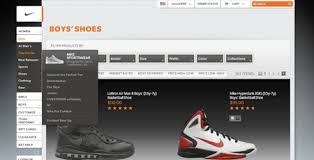 Having a website looks more professional and appealing. Plus, it is the cheapest way to start your own online business.
Owning a website is about $13 a year. With the free sign up here offered you get two free websites and hosting included.
Then of course you will learn how to build the website and how to get traffic.
Traffic is one of most important things because you need conversions (in other words sales).
Audience and Conversions
Another important factor, is to narrow down your audience.
Meaning, don't go too board or general. You want to be specific when marketing.
Being more specific with your audience is included in the training through the free sign up.
In the final analysis, conversions is what matters. You must generate sales.
Conversions is just another word for sales.
Therefore, knowing your target market intensely is crucial.
That knowledge will help you promote your posts most effectively on Facebook, Pinterest and Instagram and other social media platforms to audiences who are interested in what you are promoting.
There is a wealth of training waiting for you!
Especially in the webinars to help you learn the skills to do that.
What Else?
Also, the nike products can be promoted through different "niches," such as the fitness niche.
Anything to do with keeping fit or weight loss, customers worldwide are known for buying the Nike brand.
As long as you know how to narrow down your keyword choice and be more specific with your content.
Then this is great for you long term.
Last, having a website is what truly helps your online business in the long run.
This is what you want when owning your business. You want to be around for a long time.
If you're just starting out, or you want to find out more about the whole affiliate marketing industry and
WHY so many gigantic brands are launching their own programs, then take a look at the free sign up below.
Remember the training below provides you with one free website, hosting included and
a 10-day video series to learn to build your own website. Also, there is an affiliate marketing bootcamp.