In order to rank on the first page of google for free you have to know search engine optimization (SEO).
SEO goes along with keyword research and avoiding bad SEO habits.
Here are 7 bad SEO habits to avoid for your blog.
Don't Have Too Many Affiliate Links
When writing a blog post you want about a thousand words per post with two to three affiliate links per post.
Google loves content. Your website will only be ranked on the first page if there is good valuable content. 
Therefore, avoid hiding and putting too many affiliate links within your blog post. 
2. Keyword Stuffing
Most people put too many keywords within their content.
People do keyword stuffing by putting keywords in the title tags, description, meta tags, and in the body of the post. 
This is a horrible SEO technique. Keyword stuffing damages your authority and reputation. 
Using keywords too many times causes visitors to click away from your site. 
Also, this causes search engines to punish you by removing the whole page from the search results
or lowering your organic rankings.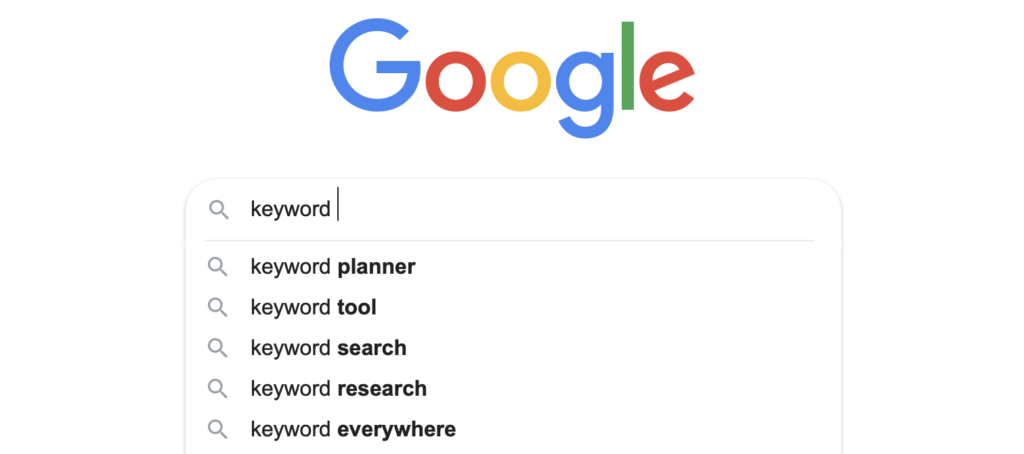 What you Should Do
 To avoid keyword stuffing just write naturally. Put the set of keywords in the beginning of your content, in the middle, and at the end of your post. 
3. Not Updating Your Blog-
In order to get on the first page of google you need fresh content.
A good habit to practice is to write three articles per week consistently. 
Writing consistently keeps your blog updated. 
Having quality content on your blog gives you edge over your competitors and gets your website on the first page of google. 
The more relevant and useful content you write, the better your organic rankings with google. 
Once you are ranked within google this will give you and your website more authority. As a result, you will get more sales. 
4. Too Promotional  
What I mean by too promotional is that there is no value on the website. 
The website is not an advertisement. You want to provide value to your audience.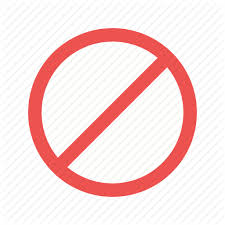 One way to provide value is by writing about the benefits of the product.
Focus on how the product is going to help or solve someone's problem. 
5. Copying Content- The most important thing when working on a website is to make it as unique as possible. 
Don't copy information from other sources.
This will negatively impact your ability to rank within the search engines. 
What To Do
Focus on building your own original content and double check for plagiarism.  
6. Failure to Select an Appropriate Niche
To succeed with your own business, you want to make a presence online. 
In other words, you want to stand out from the crowd.
This is easy to mess up, by picking a niche that is too broad or has a lot of competition. 
Be sure to narrow down your niche. Pick something such as yoga for pregnant women. 
Or not just traveling, but traveling to Italy. 
Be sure to do research in the niche you choose. 
7. Expecting Quick Results
No one succeeds overnight. Rushing to get results will only make you fail. 
Everyone learns at a different page.
The amount of time to succeed will vary based on the speed a person needs to absorb information. 
First you need to learn the skills for online marketing and put them into action. 
Then, research your niche and choose carefully. And choose something you are passionate about. 
Focusing on something you are passionate about makes marketing the niche easier. 
Bonus Tip ! Use external links within your blog posts. In other words, use other sources that are relevant to your content, such as Wikipedia or American Diabetes Associations. 
And remember content is King! 
Get Long Term Success
In order for your website or blog to have long-term success,
organic search traffic is going to have to account for a great deal of your traffic.
It is not hard to get your website on the first page of google. My site below.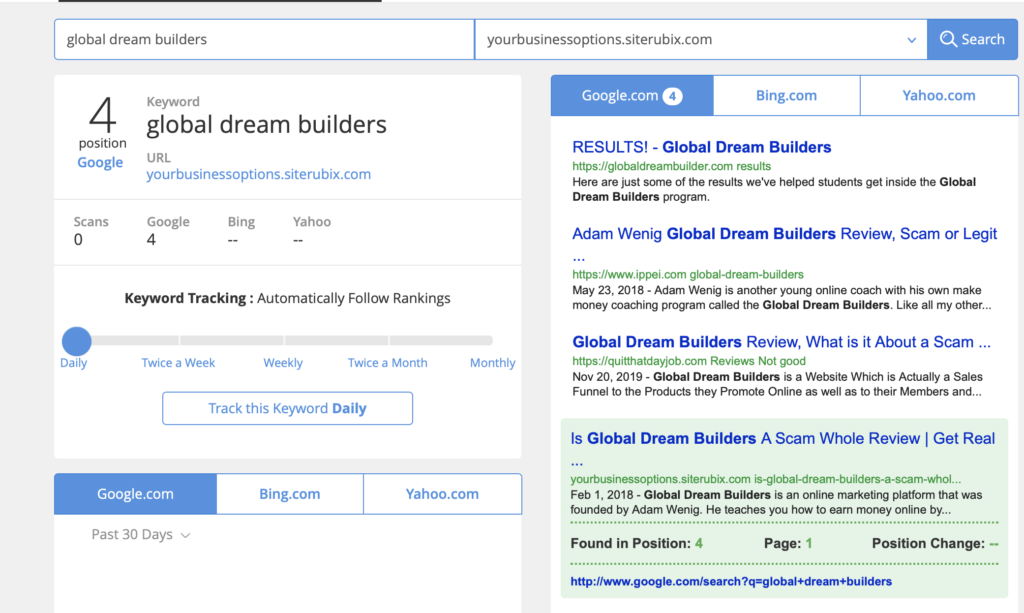 There is no better way to get extremely targeted visitors to your website for free than with an organic search.
To get organic search traffic you will need to rank within Google and other search engines.
If you want to rank well within Google you need to target low competition keywords.
These keywords are easy to rank with and will lead to more traffic, as a result more sales.
Jaaxy solves this problem and helps you to find low competition keywords that will give you tons of traffic!
What Is Jaaxy?
Keyword Research
Find Affiliate programs (Yes you can search for affiliate programs. Very cool!)
Niche Research
Competition on Leading Websites
Site Rank for keywords
Shows Available Domains.
Learn everything you need to know about online marketing, keyword search, good SEO habits,
and building your own website with Wealthy Affiliate. 
The community has given me nothing, but positive results. 
It is the best training and mentoring community you will find for building your own successful online business. 
It is the home for all affiliate marketers. 
Upon sign up you get two free websites so you can start building your business online.
Wealthy Affiliate has a free sign up. You can check out the platform for free. 
If you do become a member you will learn everything there is to know about affiliate marketing,
including how to rank on the first page of google. 
See below how my free website ranks number 4 on the first page of google. 
Click below for the free sign up. And Learn everything you need about affiliate marketing.