The commission for Ebay is not like any other affiliate program you have ever seen.
In order to get started all you need is a blog, website, social network, or mobile app to apply
to the affiliate program and you earn commissions by sending buyers to Ebay.
Here is an Ebay affiliate program review. Everything you need to start an online business in your house.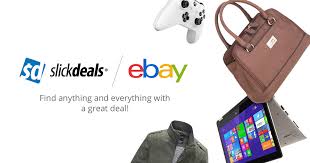 Now, when ebay first started it was used for people to sell things they didn't want anymore.
Once the item gets shipped and delivered the seller and the customer get rated. 
Today ebay allows retailers to sell on ebay and promote their products. Companies like Adidas, Samsung, etc. Today many people have their own ebay store, where they sell new items or drop ship from China. 
Ebay is a great place to get new or used products at a more affordable price.
There are some advantages over amazon associates, such as the commission.
As with many other affiliate programs they allow you to sign up for free
and promote their products, pages, and services. When the customer signs up or makes a purchase,
they give you a flat rate ($10 per sale) or a percentage (20% of the sale). 
Now, as long as you have the right audience interested and enough traffic,
you can make some serious money with affiliate marketing. If you have enough customers,
the 20% commission adds up. Once you have figured out your best traffic source,
the sky is the limit with making money online while your sleeping. 
Now, Ebay has many products. Most common items are clothing, electronics, and home furnishing/appliances, but the list does include more. 
Below are the most common high category products sold on eBay:
Fashion
Electronics
Collectibles and Art
Toys
Home and garden
Sporting goods
Motor Vehicle goods
Music
Gift cards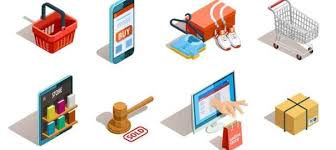 Ebay's Commission Rate
The commission rate is unique and different from other affiliate programs.
Basically, the affiliate has the possibility of earning 50 to 70%.
This means you get more than half of their profit for making the sale happen. To make things clear about how the commission works, you don't get the whole 50% of the whole sale.
Rather, you get the profit that Ebay receives from the sales.
Basically, the percentage of profit you get depends on the type of item bought. Fashion is 70% and electronics is 50%.
And for each sale completed by a New or Reactivated Buyer (someone who hasn't purchased on eBay in
12 months or longer before clicking on your link), your commission will double.
With Ebay's affiliate program you get paid via direct deposit or Paypal once you have reached the minimum of $10 payment.
Next, lets discuss some pros and cons about Ebay's affiliate program.
Pros
Many products to promote for many niches
Easy payment system-paypal or direct deposit
possible to make big commissions
double commissions for new or reactivated buyer
Many trusted brands
Cons
They do have used items for sale, however you can get new items and the seller is rated based on their sales recorded.
There are a large amount of products on the website, which can be overwhelming for first time affiliates.
Last, the cookie duration of the affiliate link is only 24 hours.
This is just the same as amazon's affiliate link duration. This means that once it is passed 24 hours the person has to go back the affiliate link in order for him or her to get credit for the sale.
There are many ways to promote products online. Some ideas are below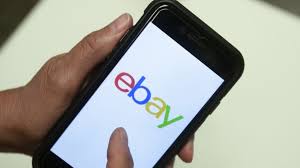 Advertising Product Ideas
Ebay has a link generator which directs the customer to the product. These links can be used within your website articles or social media platforms.
If you are using a social media platform you don't want to span your link. Spamming links will not get you any sales. It is better to build a website and promote helpful information within a facebook group or other social media platforms.
Another idea is using creative banners: There are banners for each category.
Different dimensions so they can fit within sidebars of your website.
These banners are used for general advertising of your niche topic. 
Custom banners are also great idea. This can be done by using text, photos, and different colors.
It is good to have the banner match the theme of your website, which can increase conversions.
Promotions and sales: you as the affiliate can customize or advertise the sale in certain ways.
For example, you can write on your website "Today's deals" or can write "weekly deals or sales", etc.
Free sign up below, affiliate training, Click the photo.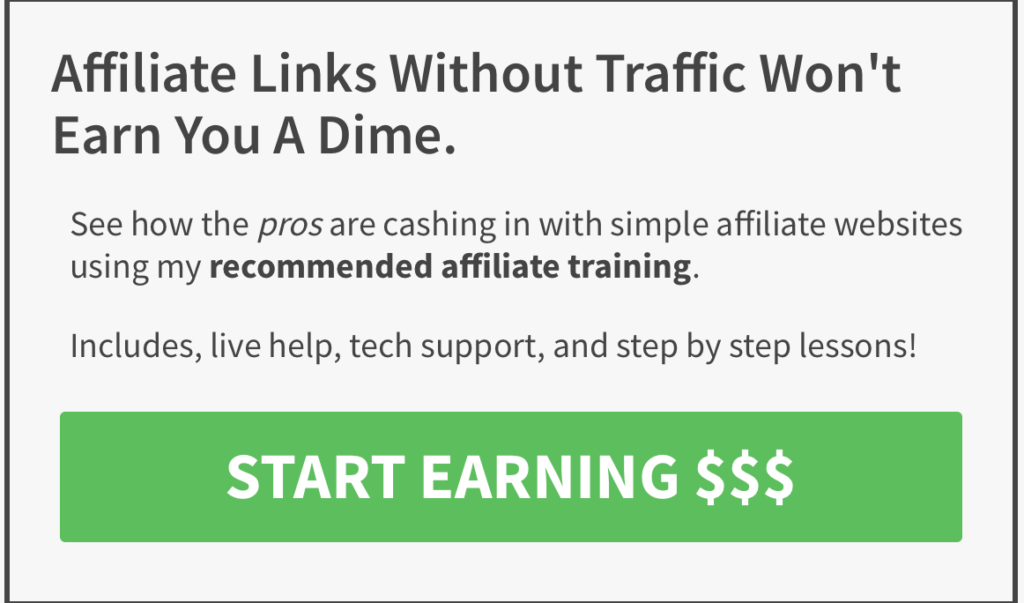 Ideas for Sales
As you can see there are many ways to promote products online. Here are some more examples.
If you are in the fashion or electronic niche you can do reviews. Reviews are great no matter the niche you are promoting.
You can write reviews on your website or make videos about the benefit of the product
and explain how it works.
There are examples of home projects or examples of decorating ideas for fashion that can be used.
An important tip to remember is to pick a niche that is not so broad.
Be sure to pick a sub niche, such as fashion for young teenage girls.
In order to make money with Ebay or any product you need to research about the item.
You as the affiliate need to not only talk about the benefits, but mention how the product helped you.
Ask yourself, what can the product do for me??? This is the question you want to answer.

Overall Ebay the affiliate program is great and it has a lot to offer.
Now, if you are stuck with not knowing how to make money through affiliate marketing or you feel like you are wasting your time because you are not seeing results yet???
You are not alone. Many newbies affiliates are lost and overwhelmed,
going from one niche to the next or from one business model to the next. 
To learn how to build a profitable online business step by step check the training below. It is a free sign up.
You will learn how to get free organic traffic and how to build an affiliate website to earn you money online for years to come.